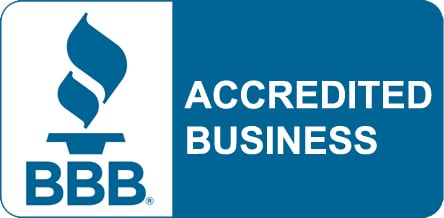 Acura of Bellevue is the only A+ BBB Accredited Acura dealer in the Puget Sound area!  Click here to view our BBB review page.

Welcome to Acura of Bellevue!  We would like to thank you for taking the time to visit us and learn more about our dealership and team.  We have recently won some amazing accolades!  We have sold the most Acura's in the Seattle area over the past 17 years!*  As you can imagine we are very proud to have achieved this and work hard to stay on top.

Longevity is the key to Acura of Bellevue's success. All of our department heads have been with our dealership for several years.

Frank Kelley, Store Manager, hired 4-9-93
Jim Roper, Store Manager, hired 8-23-02
Nelson Nakasone, Parts Manager, hired 9-11-87
Shawn Finger, Internet Manager, hired 4-29-91

This kind of loyalty to our store translates to exceptional customer satisfaction. The whole store works toward constantly improving our sales and our level of service. Consistency is the key to our success whether this is your first experience with us or you are returning for your 8th purchase from us, you will find the buying experience simple and satisfying here. We are not looking to just sell "a" car; we want to establish a long term relationship in which you will feel comfortable with us for your automotive needs in the future.

You may be asking yourself "Why should I purchase my vehicle from Acura of Bellevue"?  Well, here are just a few reasons:

We have the largest inventory of new Acura's in the state, this means you have more choices to get the Acura of your choosing without long waiting periods. Sure this costs us more to have this inventory but we realize how exciting it is once you decide on an Acura to be able to drive it home that day.

Special Service pricing, Exclusive to customers who purchase from us.

Very knowledgeable sales staff. Almost all of our staff has been with Acura for years, 2 years all the way up to 12+ years.

Everyone who purchases or leases their Acura from Acura of Bellevue gets a FREE loaner car for all services they have done here (except Express oil changes). This means not only do you get a loaner for warranty work (All Acura dealers have that) but you get a loaner for other services like routine maintenance and detail work.  We also offer a complimentary Car Wash & Vacuum every time you have service done.

Other service amenities that you may appreciate if you service your new Acura here:
·        Complimentary Espresso bar with hot or iced lattes
·        Complimentary soda fountain

·        Complimentary donuts and bagels served every morning
·      WIFI access for all & free i-Pads to use while you are here
·        Saturday Service from 8 am - 5 pm
·        Local shuttle service
·        Express Oil Change service
·        Satellite 60" Plasma TV
·        The largest parts inventory in the state


Now, I think the questions may be "Why wouldn't you purchase your vehicle from the Acura dealer who has sold the most Acura's in the Seattle area over the past 17 years?  We hope you find our web site useful and informative, and we hope to see you soon!

Enjoy your visit!

Robert Sesnon, Owner
Acura of Bellevue



*Based on New Acura year end sales reports for the years 2000 - 2017 per AHM.