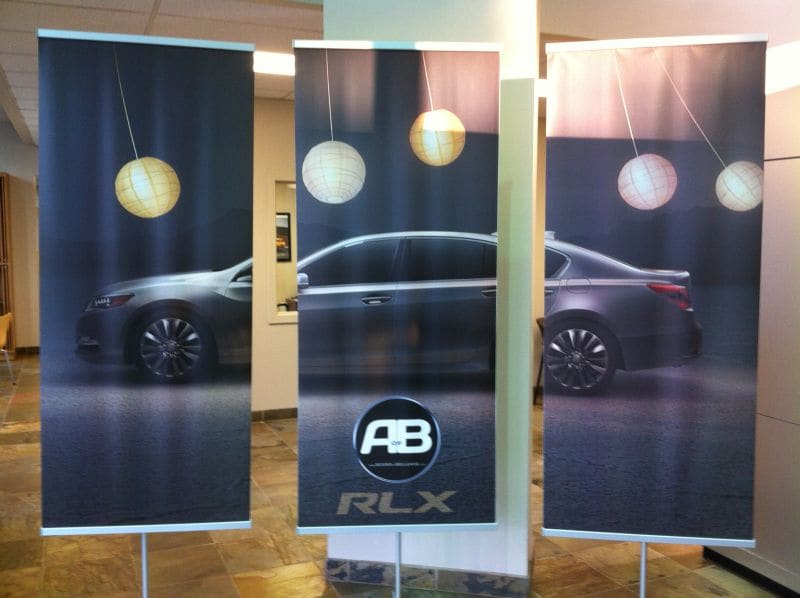 Over the weekend, Acura of Bellevue had the pleasure of hosting a launch party to introduce the 2014 Acura RLX. Guests arrived eager to experience the newest car in the Acura family, and to explore all its technological advancements first hand. Those who test drove the Acura RLX during the event were were impressed with its technology, and wooed with its beauty and luxurious refinement that comes standard on this flagship vehicle.

Curious about the new bells and whistles? A couple of the most exciting technological advancements on the Acura RLX inclue the Adaptive Cruise Control (ACC) and the Lane Keeping Assist System (LKAS).

Adaptive Cruise Control (ACC) - The Adaptive Cruise Control is a technology that allows the RLX to detect a car's speed in the front of it, and follow behind at a safe distance traveling the same speed as the lead car. This advancement even allows the car to reach a complete stop if the lead car first comes to a stop.

Lane Keeping Assist System (LKAS) - The Lane Keeping Assist system detects the lines of the road ahead of the RLX and keeps it inside the lane, even as the road curves.

Together, the ACC and the LKAS allow the Acura RLX to mimic the lead car, resulting in a safe and relaxing drive. To understand the true beauty of these features, we recommend paying us a little visit at Acura of Bellevue and test-driving the Acura RLX.


For more photos from the launch party and to stay up-to-date with other dealership happenings, check out our Facebook page. Have questions about the new Acura RLX? Comment below, tweet us, or contact us on Facebook!